Empowering countless businesses with their proven, results-driven strategies, Maritus is a marketing agency that offers tailor-made 360 services.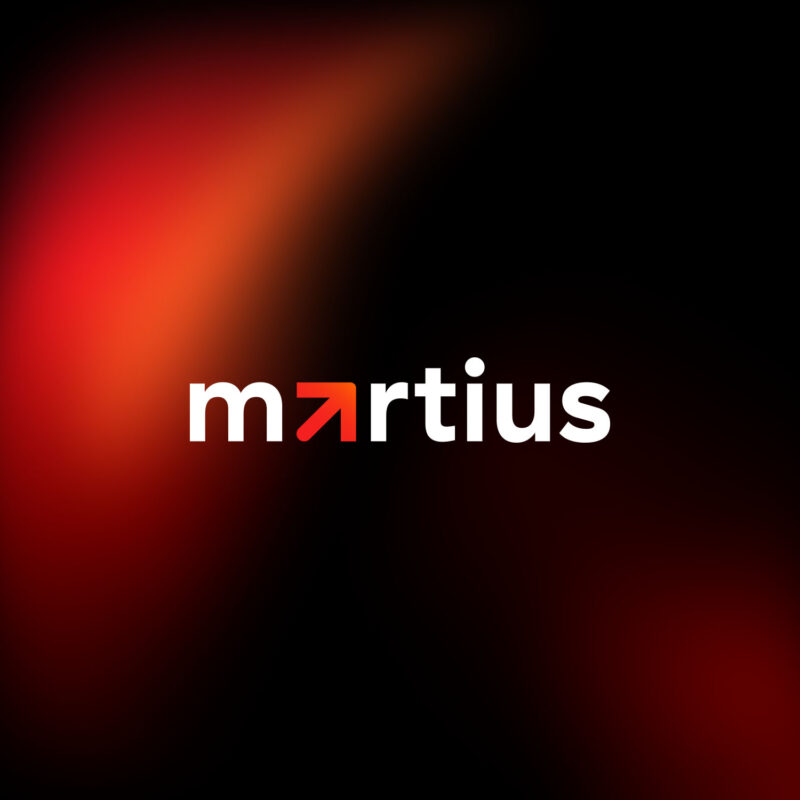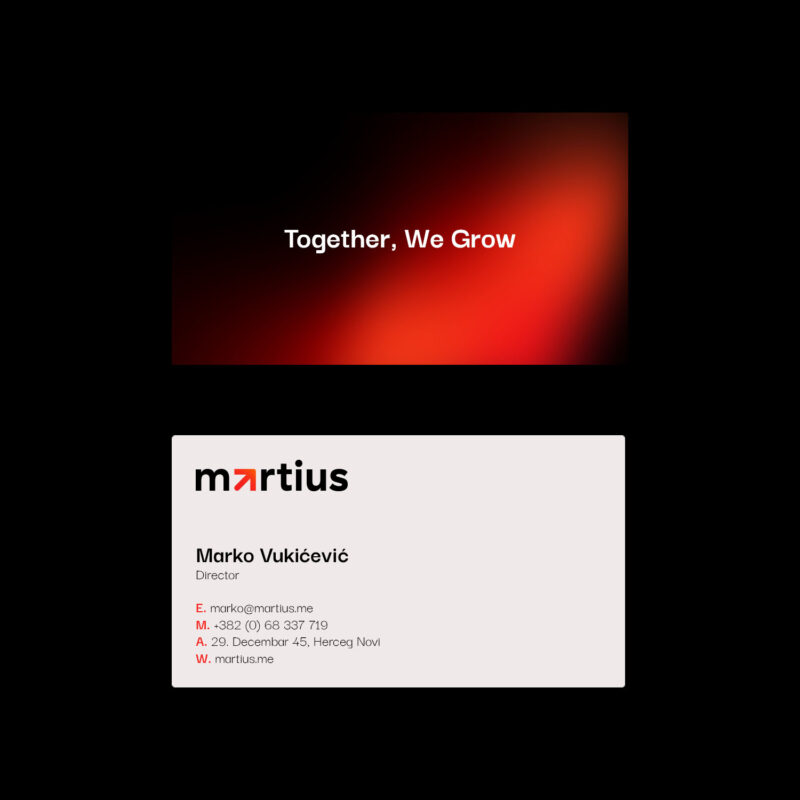 Building off of the Martius's signature tagline "Together, We Grow" and business philosophy, branding is developed with a focus on showcasing that people are the driving force of progress.
Committed and focused personalised business development, allows them to grow together with their clients with one thing staying the same: they win hearts for their brands.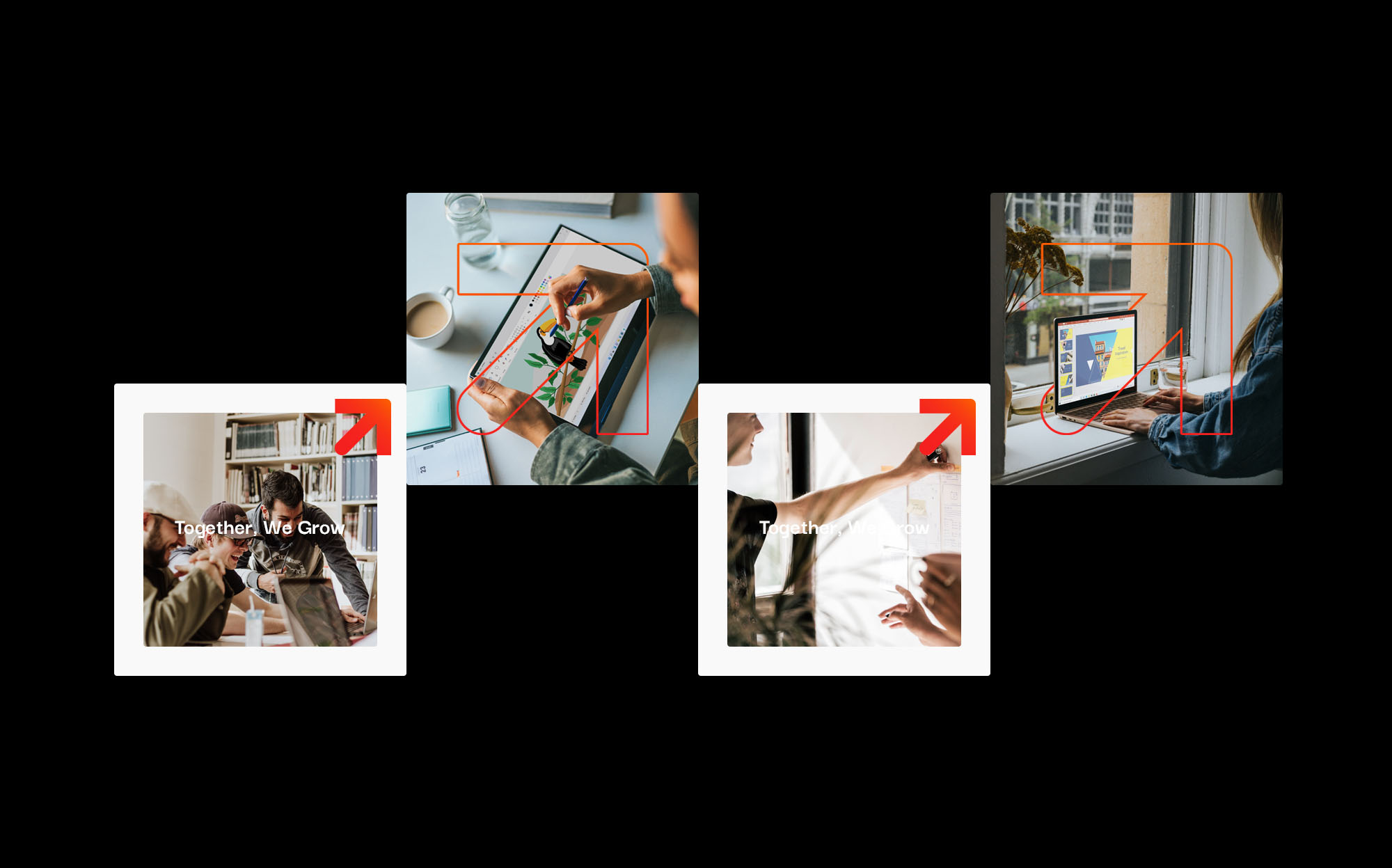 Taking cues from their tagline, the branding puts in focus the growth element with bold typography and color contrast.
Further development for different applications expands the use of the arrow symbol as a graphic element giving the branding the tied-up look.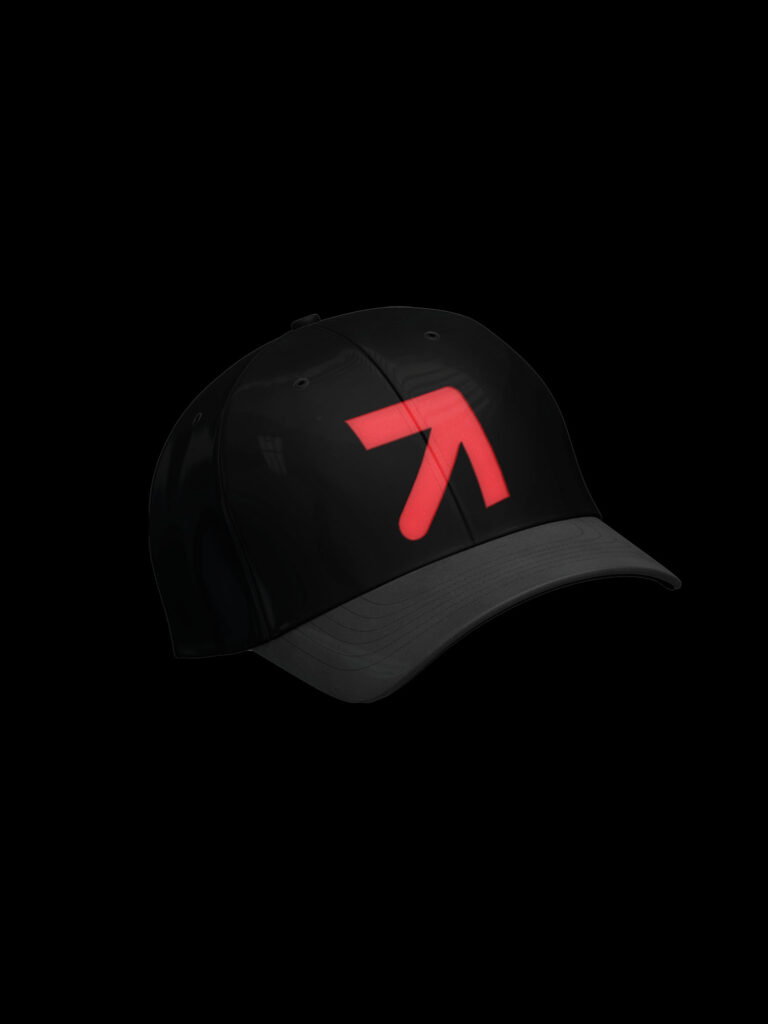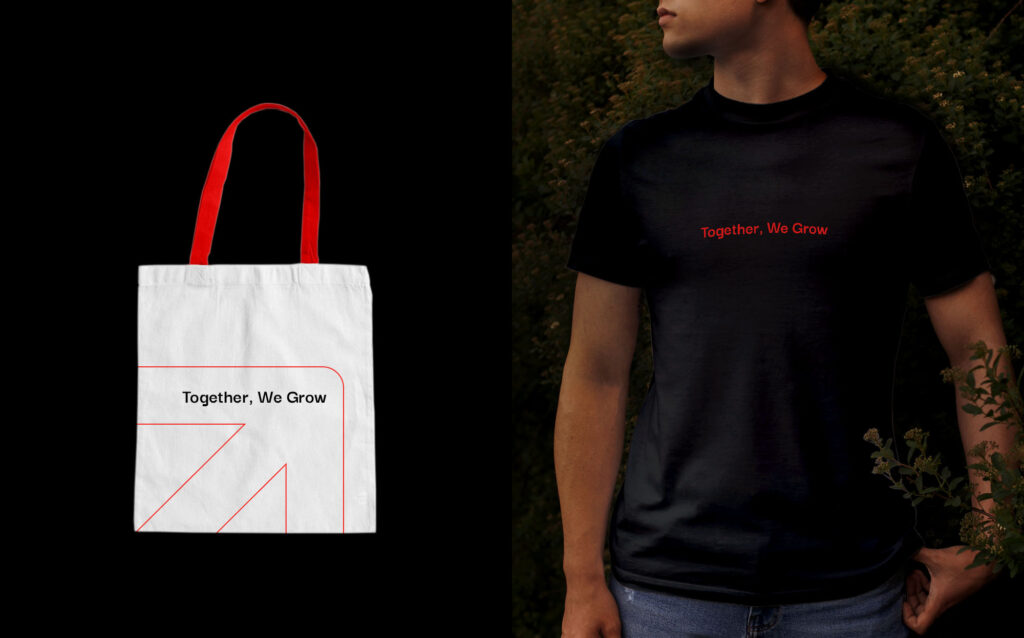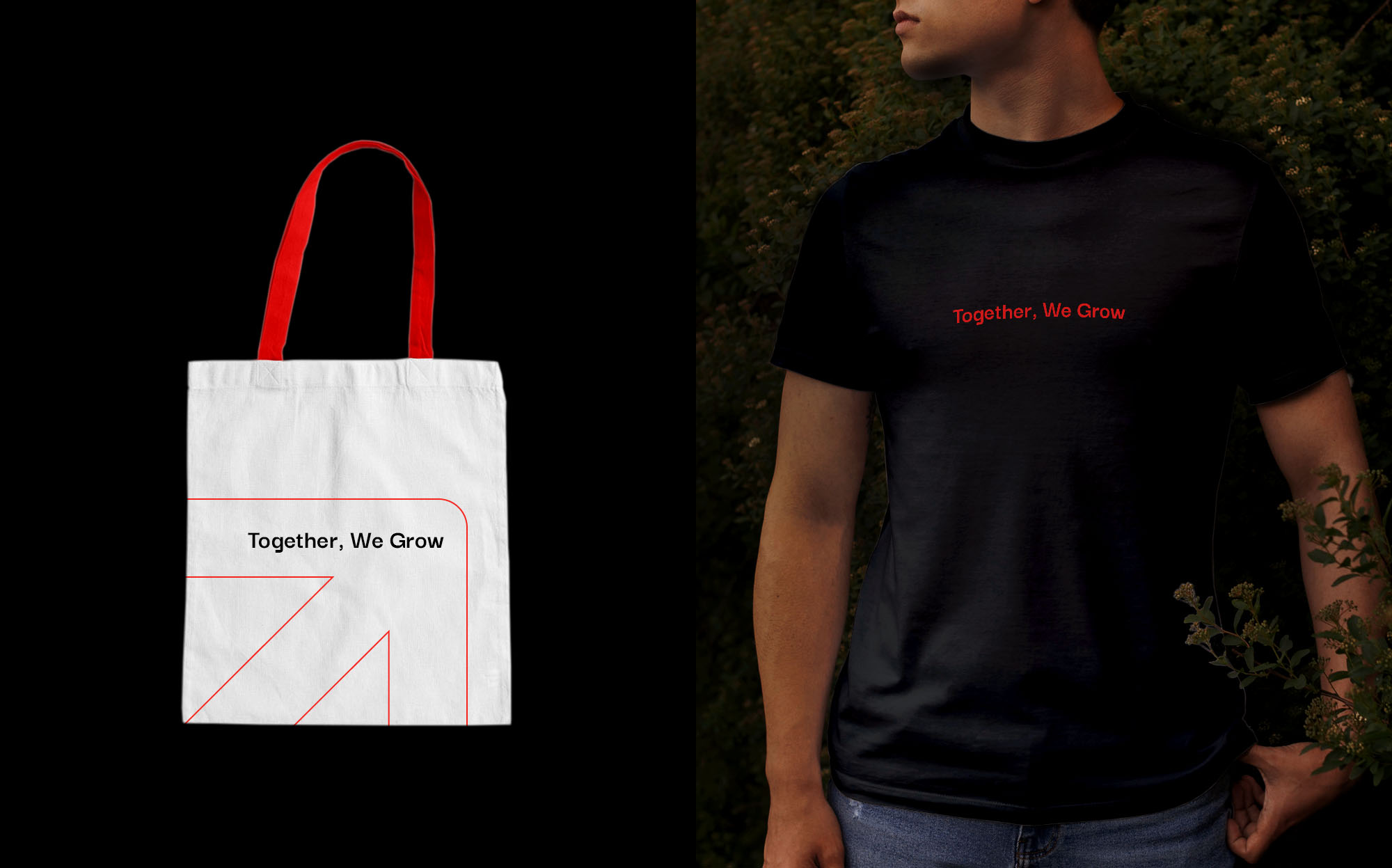 As part of the branding, we delivered an extended guidebook along with merch design and a one-page website.