BlueRoom
A room full of possibility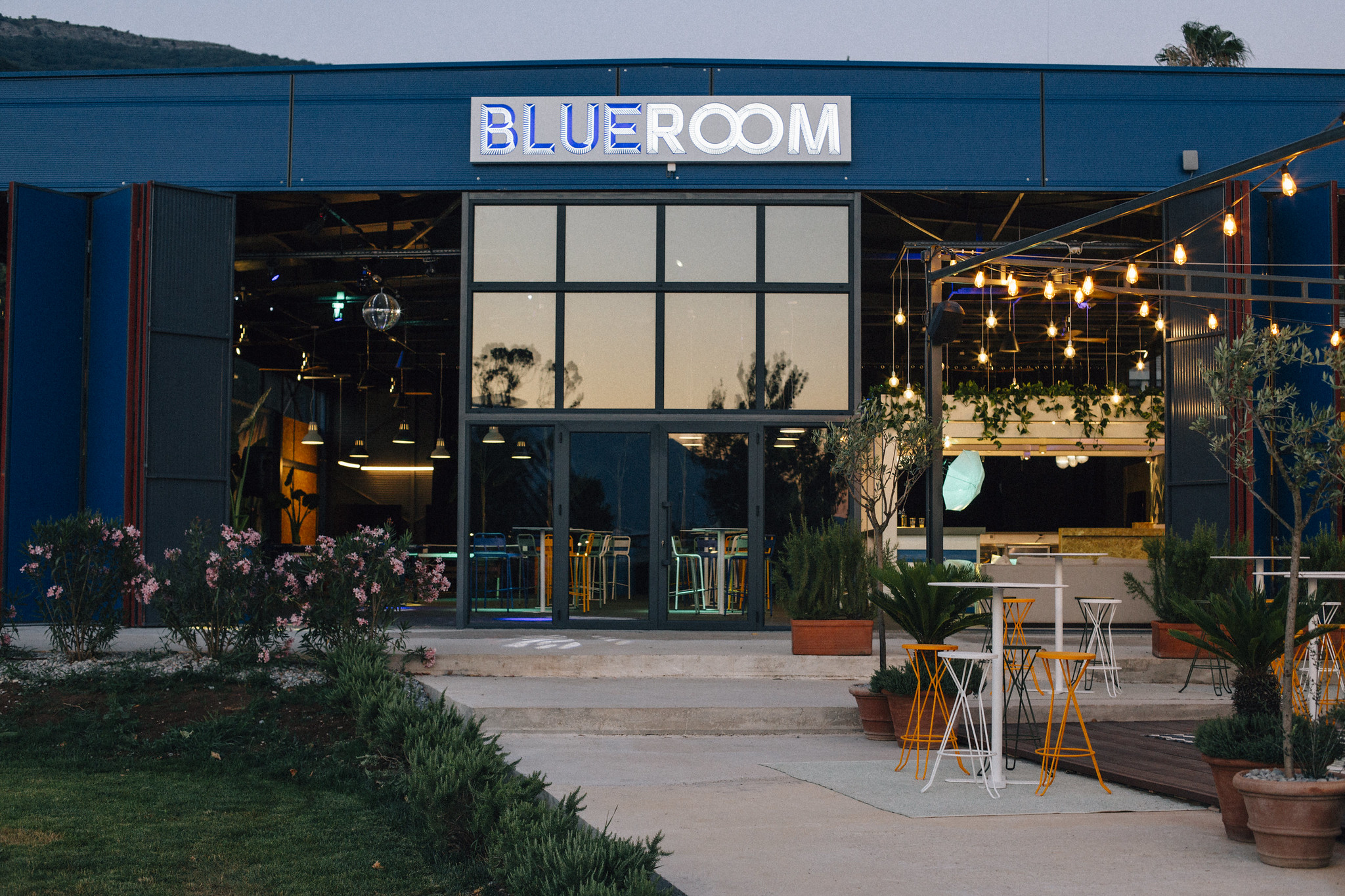 Visual identity for the bar and concept space BlueRoom.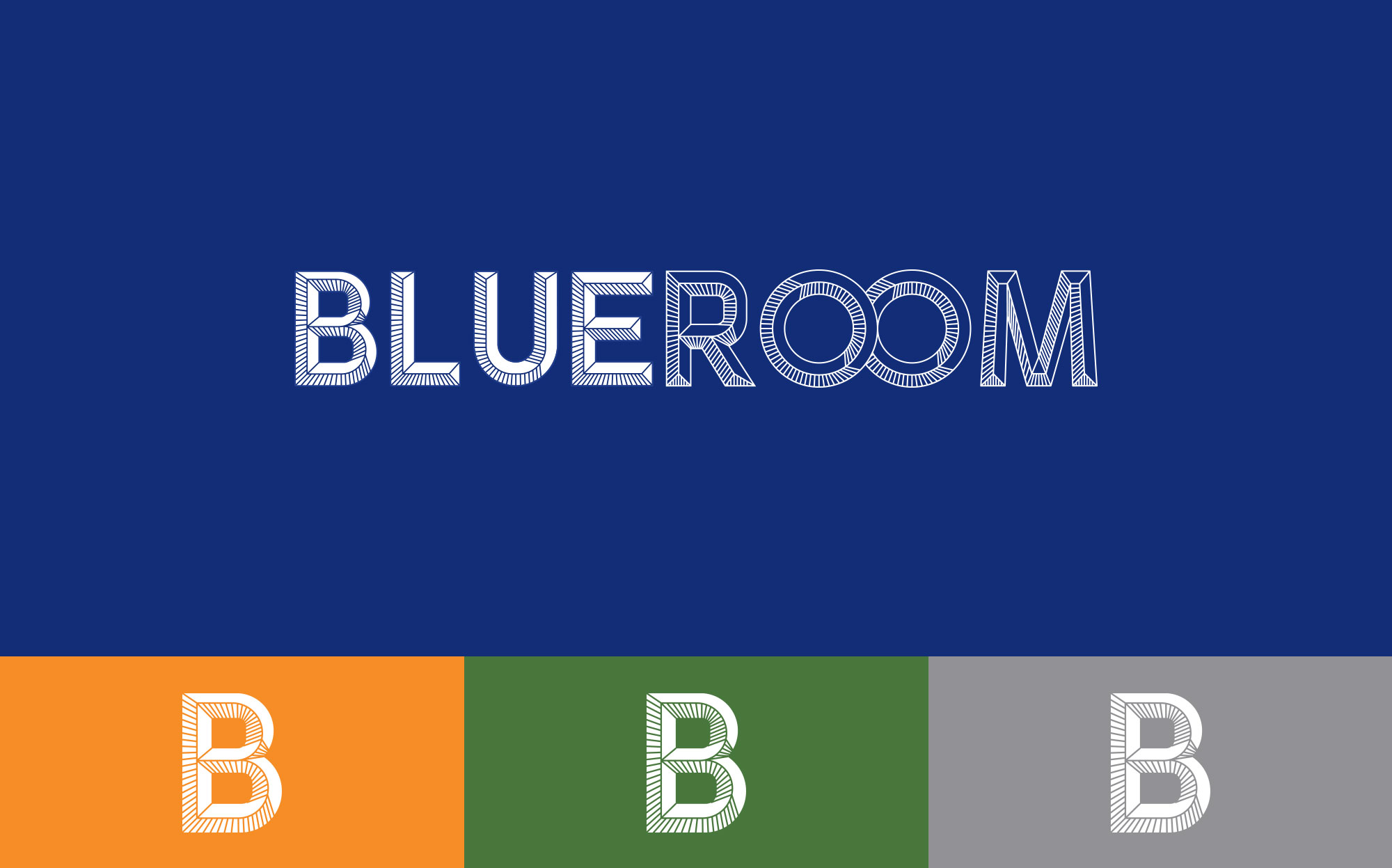 The visual identity took inspiration from the Blue Room itself, a (blue) warehouse with striped embossed walls, that was adapted to offer its diverse content.
Aside from having to portray the industrial look logo we also had to communicate the message of "infinite" possibilities.
A secondary color system is used to communicate promotional content more efficiently.